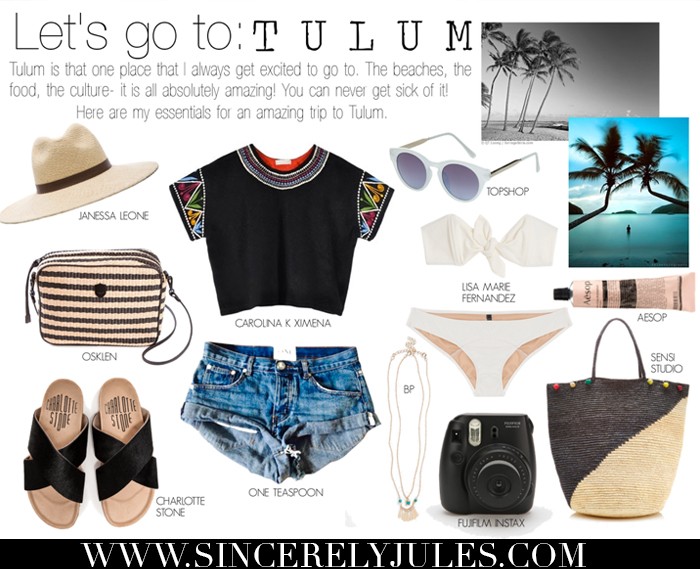 JANESSA LEONE straw hat  |  OSKLEN raffia crossbody   |  CHARLOTTE STONE
sandals  |  CAROLINA K XIMENA crop beaded top  |  ONE TEASPOON denim shorts 
TOPSHOP wayfers sunnies  |  LISA MARIE FERNANDEZ bikini  |  AESOP hand balm | FUJIFILM INSTAX camera  |  SENSI STUDIO straw tote bag  |  BP chain necklaces
And we're off to T U L U M!!!
It's one of my favorite places in my motherland! I will be heading there this weekend for a couple of days for a fun little project! So, thought it would be fun to do a collage for Tulum.
I know, I know what you guys are thinking… "it's not summer right now and we want winter/fall ideas" I know this is true, but for example in Brasil (which I just got back from yesterday- and i miss it terribly!) its Spring! It's starting to warm up over there… and many of you always go on beach getaways anyway, right? So this can help!
So these are some fun items I'm packing with me for fun beach vibes in Tulum! Can't wait to be back there!!!!