Welcome to 2016 guys!! I am so happy to be starting a beautiful new year. I always love the beginning of a year because we get to look back at all of the amazing things, both good and bad, that we were able to experience in the year before. We can take those things and see that we have been able to grow and are starting this new year off as a bigger and better person. Fresh slates are the best! More room to grow and achieve all of things you dream of!
At the beginning of each year I always look at my daily routines and see if they need to be changed or improved. One routine that we all take part in is taking cleansing and beautifying ourselves. I like to introduce new product into my routine each year, just to switch things up. Plus, who doesn't love a new face mask or perfume on their counter?! What sort of things do you like to change up at the beginning of each year? What are routines that you always stick with year after year?
Here are a few of my current favorite products that I will be having on rotation for 2016!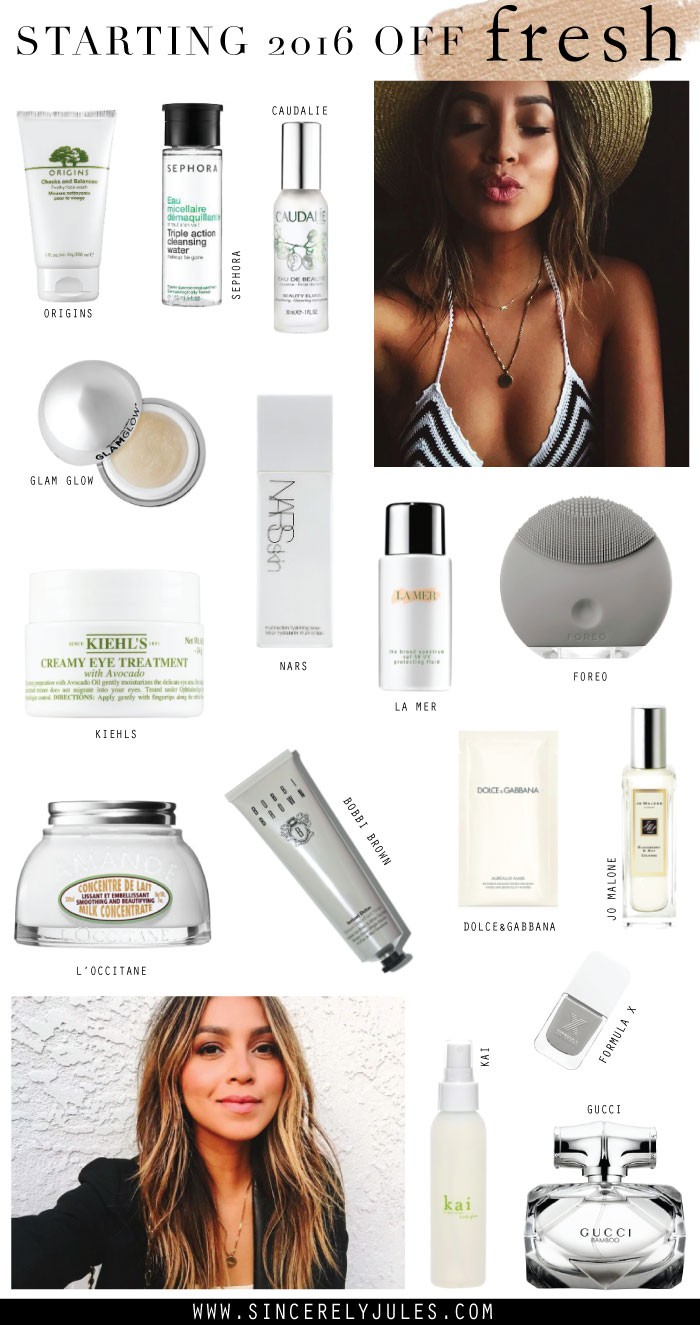 ORIGINS 'checks and balances' face wash 
GLAM GLOW 'poutmud' lip treatment 
LA MER 'the broad spectrum' UV protector 
FOREO 'luna' mini facial brush 
L'OCCITANE almond milk body lotion 
BOBBI BROWN 'instant detox' mask 
DOLCE & GABBANA 'aurealux' hydra-infusion face mask 
JO MALONE 'blackberry and bay' perfume 
FORMULA X 'iceberg grey' nail polish 
You can never have too many comfy knits! They are perfect for Fall and Winter because you can bundle up and be cozy, while still looking super chic. Always remember to wear a little tank or tee underneath for those extra chilly days!
I love this white cable knit sweater from Storets. It is super chunky and adds a great texture to a really clean outfit. The off white color is perfect to match with a bright white jean. I don't know about you guys, but I am all about wearing white in the winter. I just looks so crisp and clean and is always super chic.
STORETS cable knit sweater
ZARA skinny jeans
CHLOE Faye bag
BALENCIAGA pumps